Promotional Products
This is where you can get really creative! Your logo or message can be applied to so many different items, from keychains to water bottles and trophies, and so much more.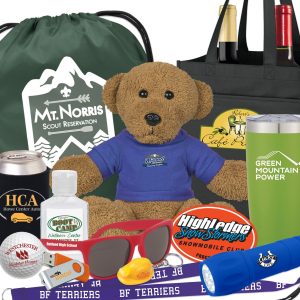 Trade Shows
Get ready for your upcoming tradeshow with custom-branded products. Small takeaway items like coasters, pens, and lip balms are the perfect lightweight items to give out to booth visitors, so they'll remember you at the end of the day. Depending on your business, consider giving away sample-size products with your branding and contact info, or with a wholesale price list. Water bottles and sport bags make great giveaway items at events and festivals to get your brand seen throughout the day.
Image already added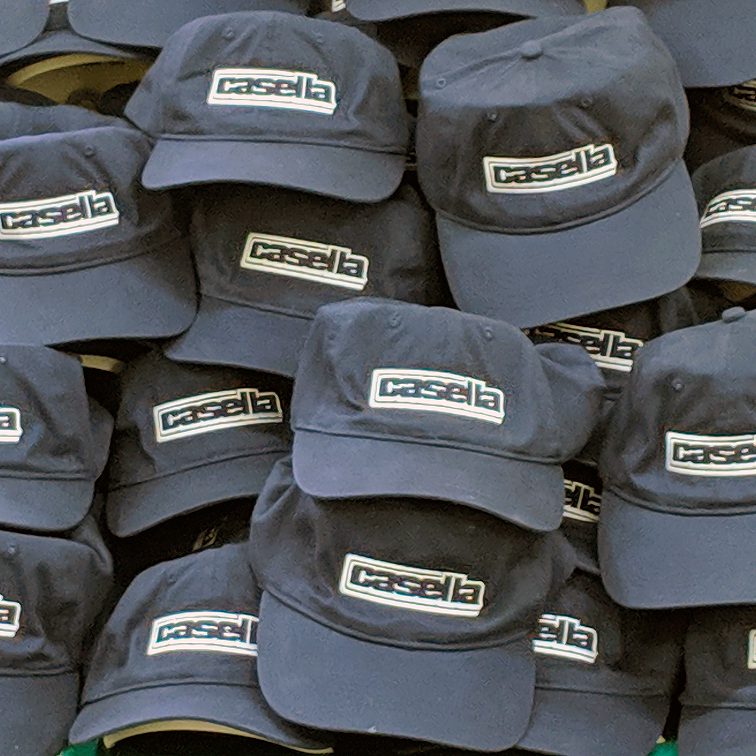 Giveaways
Our clients love using promotional products for company giveaways. Consider offering mugs, pens, stationary, and coasters to your employees and as part of your sales outreach to prospective clients. Or, print your message and contact info on magnets to send to existing clients, to keep you fresh in their mind.
Make it a bulk order to always have some of your products on hand as prospective clients visit your office. Or, keep the order small for time-sensitive products, like ones that feature a special offer.
Image already added
Families, Clubs & Teams
Help families represent their spouse or parent by sporting some promotional products from their company. Popular items for this are household items such as mugs, pint glasses, and stationary, or everyday items like keychains, backpacks, and hats.
Family reunion coming up?  Annual 4th of July party? Commemorate your special occasions with branded gear.
Have a few more ideas? Contact us today and we'll make it happen!
Image already added
Contact Us Today to Discuss Your Promotional Product Needs!
Recommended Product Vendors
If you need help finding something or you'd like some suggestions, please give us a call or send an email. If you're in the area, stop in and discuss your project with our sales team.  We have many of our most popular products on hand here in our store. We're here to help.